In the top left corner of TransActPOS, you will always see the Menu Bar. The menu bar consists of three menus: File, Tools, Window, and Help.
Help
Let's start from right side of this menu with the Help button.  Selecting the Help button will present three options:
TransActPOS Help - invokes the Help Center.

Go to Help ID -  presents the Help ID entry Screen.

About TransActPOS - presents the About information page

 

Select Help and then Go To Help ID.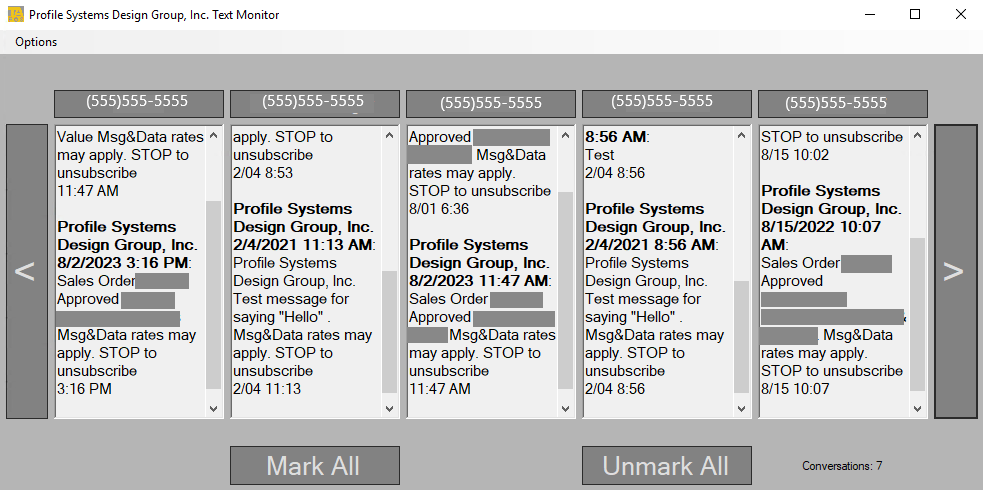 Next, enter the Help ID, a topic number provided by the support team or your prior notes regarding a topic.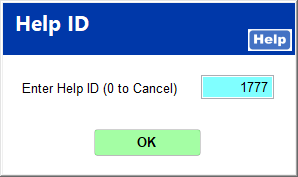 Upon selecting OK, the desired topic will appear within the Help system.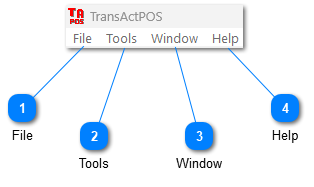 The previous and next controls moves the selector up and down the Help structure.
Selecting the Back button returns the user to the previously selected page unlike the Previous and Next button moves the user up and down the Help structure.
The Help File is automatically distributed to your server installation of TransActPOS.  Exiting TransActPOS and then returning will automatically copy the Help File to the workstation.
The Help ID is a permanent value assigned to a selected topic.
Window
The Window option will display all current windows that are currently open. You are able to minimize certain windows, like purchase orders and inventory files and they are able to be seen here and switched to from here.
When a window is minimized, the title bar of the window is displayed in the lower left of TransActPOS.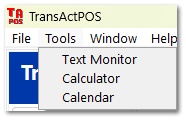 Selecting the Window tab presents the active screens by screen name within the listing.  Click on the screen name to activate the desired destination.
Clicking on the desire screen boarder or content are will activate the screen and bring it forward into view.  Reposition the screen by holding a left click on the screen boarder while moving the screen to a new location.
Tools
The Tools menu allows you to access a Calculator and a Calendar. The Calculator is accessible via the button on the main menu with the same title. Calendar will open a calendar similar to the Windows calendar that is accessible by double clicking the system's clock in the bottom right of the screen.
Exit
In the File menu, you can Exit the program. This exits the program just as you would with the bottom button on the module selection. Alternatively, you can press Alt + X to quickly exit the program.